Year 6
Year 6
2021-2022
Meet the Year 6 Teaching Team
Miss McCulloch - Class 13
Miss Crosby - Class 14
Mrs Heywood - Third Teacher (Mornings)
Mrs Hodson - Year 6 Teaching Assistant
Welcome to Year 6 - we are really looking forward to having you all as leaders of our school and we cannot wait to see what you achieve in the coming year.
Important things to remember
Tuesday - Outdoor PE come to school in your kit.
Thursday - Indoor PE come to school in your kit.
Bring your diary to school daily, diary check day is on Friday.
SPRING TERM: We will also be checking diaries on a Friday to ensure children are using their SATS Revision Books (3 tests per week - 1 from each of the 3 books)
WB: 10/1/22
Year 6 have worked really hard this week. Lots of our children have taken part in a Level 1 Bikeability course and they are looking forward to completing Level 2 of Bikeability on the roads next week.
In writing we have been building up our descriptive toolkit; experimenting with lots of sentence structures and working on improving our vocabulary. In maths we have continued to look at decimal numbers and have begun to multiply and divide them.
We have also been extremely busy in our afternoon sessions; making our own e-book in computing, setting new goals in PSHE and finding out about the adaptive traits of animals in Science.
Oh yes we did! - Beauty and the Beast Pantomime
On 7.1.22 Year 6 were lucky enough to have a free trip in to town to see the Pantomime, we all really enjoyed the show and Kaleem was even selected to go up and take part in the sing-a-long at the end of the show! We think some of our children might be on the stage when they are older judging by the amazing singing and dancing we saw in the audience.
Our topic for this half term is SURVIVAL OF THE FITTEST! We we be learning all about inheritance and evolution including Charles Darwin and his 'Theory of Evolution'. Within this topic, we will also be learning about adaptation in plants and animals.
On Tuesday 5th January, we had a BRILLIANT 'WOW' Day in Year 6 where we looked at fossils and investigated animals that were endangered or now extinct. In the afternoon, we competed in a SURVIVAL OF THE FITTEST COMPETITION where we pretended to be animals and had to complete various tasks! Some breeds of animals had certain strengths which enabled them to survive more easily than others. Lots of fun was had whilst also learning new knowledge about survival! You can see some of our 'animals' with no arms, one arm trying to complete challenges such as burpees and cutting out below.
Dance with Miss Shannon - Spring Term
This half term in our indoor PE we have started a dance unit with Miss Shannon. Here are some photographs from our first lesson.
FRIDAY 10TH DECEMBER - STAR OF BASFORD ASSEMBLY
We are very PROUD of the following children who have earned their BRONZE Star of Basford Awards and were presented with them in an assembly with Year 5&6 this afternoon. Well done to Mason, Theo, Marwa, Finlay, Alisha, Holly, Morgan, Dexter, Alexis, Blaine, Tyler, Riley, Ethan P, Liam S, Harvey W.
This now means that ALL children in Year 6 have earned their first Star of Basford Award within the first term which is the FIRST time that has EVER happened with a Year 6 cohort! Huge Congratulations to you all and it just shows what wonderful role models and leaders of our school you are!
WB 6.12.21
What an exciting week we have had this week in Year 6! On Monday, some of our children sang Christmas Carols after school at the first ever Old Basford "Christmas Light switch on". We now having a beautiful sparkly tree outside our school and Ramey had the very special job of pushing the button to turn the lights on! On Wednesday morning, Mrs Kelly took this same group of children to perform at the Albert Hall. They were recorded singing a Spanish Christmas song called 'Capriccho Navideno'. On Wednesday afternoon, the whole of Year 6 were invited to Nottingham Girls Academy to watch a production of SHREK THE MUSICAL by some of their students from Year 7 right up to Year 13. It was phenomenal and we were all in awe of the dancing, the singing, the costumes and by the level of talent from every single performer. On Thursday and Friday, we had lots of fun making sculptures from chicken wire and Mod Roc. To fit in with our topic of World War Two, we have been learning about Henry Moore in Art and we have studied his sketches of people sheltering in the London Underground during air raids. We worked in threes to make a sculpture of these people. Have a look at our pictures below!
On Friday, it was Christmas Jumper Day and we all enjoyed a scrumptious Christmas Dinner! I think we are all ready for the weekend!
CHRISTMAS JUMPER DAY 10TH DECEMBER 2021
SPORTSHALL ATHLETICS FINAL - 7.12.21
On Tuesday the 7th of December our Year 5/6 Athletics team competed in the Grand City Final. Out of all the schools that competed across the City, we finished in SECOND place. This was a huge success and we are extremely proud of the children who took part. We narrowly missed out on first place (South Wilford) by a narrow 6 points. A massive well done to all who competed.
Squad:
Caleb, Obi, Archie, Samuel, Liam P, Goutham, Hari, Ethan P, Morgan, Harvey W, Leon, Lewis, Eghosa, Annalissa, Jasmine, Esme, Kelsey, Ella, Nyah, India, Neveah, Saphia, Mojet and Celene.
WB 29.11.21
We have been working really hard on our characterisation and dialogue in literacy this week and we are beginning to use a great balance of action, dialogue and description to make our writing come alive.
In our topic work this week, especially our RE work we have been thinking about the terms 'Bystander' and 'Upstander'. We have learnt about how people resisted and rescued during the Holocaust, this included learning about Oskar Schindler, Anne Frank and Sir Nicholas Winton.
WB 22.11.21
We have had lots of hard working children in Year 6 this week, we have been working hard with fractions in maths this week and we have been using dialogue and characterisation in our writing too. In our history topic we have been what showing what we have learnt about the Holocaust and reflecting on this tragic event of WW2.
Another really busy week in Year 6. Four of our boys (Goutham, Liam, Harvey and Hari) made history by being part of the first 5 a side team to win the City Championship for Old Basford School. The competition has been running for 32 years and this is the very first time OBS have had their name on the trophy. Hari was the very first captain to lift the trophy. Well done Hari.
Mojet in Class 14 has also made history by becoming the first girl at OBS to be selected to represent school in the Under 11's football league. Mojet was not only the first girl to play BUT she actually scored a goal in her debut match! What an amazing achievement Mojet - you should be so proud.
Simran also played the piano to open and close our assembly this week - what a super performer you are!
17.11.21
Our Visit to the National Holocaust Museum
Today we visited the National Holocaust Museum and we learnt all about a little boy called Leo and his journey to England on the kindertransport.
We were very fortunate to be able to listen to a Holocaust survivor called Steven Mendleson who travelled to England, to safety, in March 1939. He told us about his life in Germany before WW2 started and how it changed as the Nazi's gained power. You can see some of the photographs from our visit below.
WB 15.11.21 - Anti-Bullying Week
We have had a very busy Monday in Year 6, not only have we completed some of our assessments, we have also created our own animated GIFS related to our anti-bullying work around the theme 'One Kind Word,'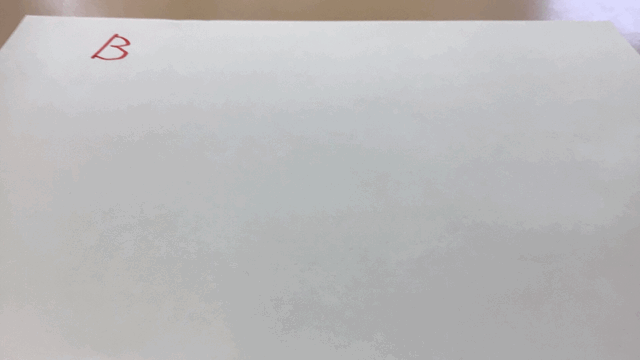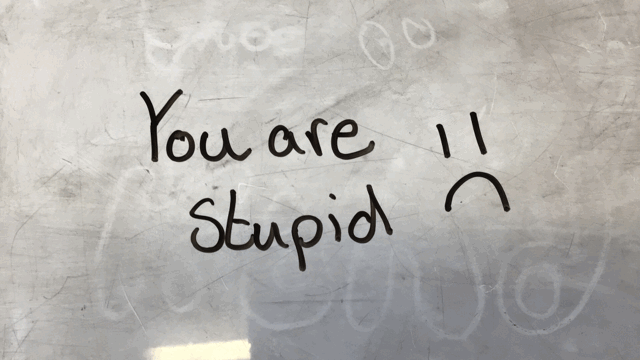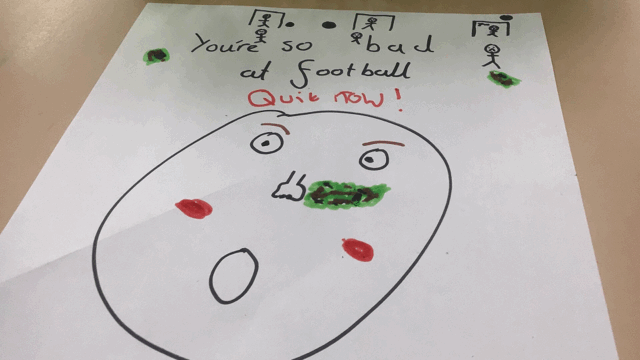 My_Stop_Motion_Movie One Kind Word (2).mov
My_Stop_Motion_Movie One Kind Word (3).mov
My_Stop_Motion_Movie One Kind Word (4).mov
My_Stop_Motion_Movie One Kind Word.mov
WB 8.11.21
We have had a very busy week in year 6, from writing a biography about Adolf Hitler to studying the art work of Henry Moore. The children really enjoyed trying to re-create some of Henry Moore's shelter drawings. We have also started our 'Boxing' unit of work in PE which we are really enjoying. You can see some of our pictures below.
Autumn 2 -Back in Time to WW2
Year 6 kick-started our WW2 topic with a superb WOW day during which we explored artefacts, posters and pictures from WW2. We also made wartime carrot biscuits using only ingredients that would have been available. They were surprisingly delicious! Our text is The Boy In The Striped Pyjamas by John Boyne which we are really engaged with, even after just the first few chapters.
Already, we can see that this topic is going to be so interested and inspiring, especially with our special visit to The Holocaust Centre in two weeks time.
WC 11.10
We have been working extremely hard in Year 6 this week. In maths we have been perfecting our division skills and in writing we have been creating a care guide for Dr Kalmenius's Sir Iron Soul. In RE we have been reflecting on the Jewish 10 Commandments and thinking about making our own 10 Commandments for living a good life in 2021!
Year 6 have also had their very first Star of Basford assembly where lots of children earned their bronze star of Basford - What a way to round off a very positive term. Year 6 we are very proud of you.
Bronze star of Basford Awards
WC 4.10
This week in Year 6 we have been working extremely hard in lots of different areas. In maths we have been perfecting our use of the long multiplication method and in English, we have written our own suspense stories based on the film clip 'Alma,'
One of our highlights of this week is Year 6 having a go at the recorder as part of our music work, you can see some of Class 14 playing along to 'Happy' below.
We have also been learning First Aid based on some resources from St John's Ambulance. We have learnt what to do in the case of severe bleeding and shock - some of the children already have amazing skills. We definitely have some future doctors and nurses among us.
Happy.mp4
Beats and Breaths
Autumn 1
Our first topic in Year 6 has been beats and breaths. The children have been learning lots about how our heart and lungs work together as part of our circulatory system. We are so proud of how much knowledge the children have gained this half term and some of their work has been out of this world impressive.You can see some of the work we are really proud of below.
Testing our bridges
Today we made our bridge designs come to life, we thought about triangulations and suspension and how we could strengthen paper to make it stronger. Some of our bridges held over 1KG of weight and some of us showed great resilience when things got tough! Well done Year 6.
MEET THE TEACHERS MEETING FOR YEAR 6
MONDAY 6TH SEPTEMBER AT 3PM IN THE SCHOOL HALL!
COME ALONG TO FIND OUT ALL ABOUT WHAT THIS YEAR HOLDS FOR YOUR CHILD!
If you are unable to attend please see the PDF below which shows some of the information we shared at the meeting.
What a start to Year 6 our pupils have had! All of our work has been based on the book "SOMEONE BUILDS THE DREAM" by Lisa Wheeler and Loren Long. We have learnt about famous bridges around the world and we have completed some paired challenges on making strong bridge structures. We have worked together to design our own bridges and next week, we will build these and test them to see whose is the strongest!
All of the staff in Year 6 have been so impressed with how well the children have settled back in to school. They have been very well-behaved, well-mannered and have worked fantastically well with each other on the challenges. Check out some of the pictures below!